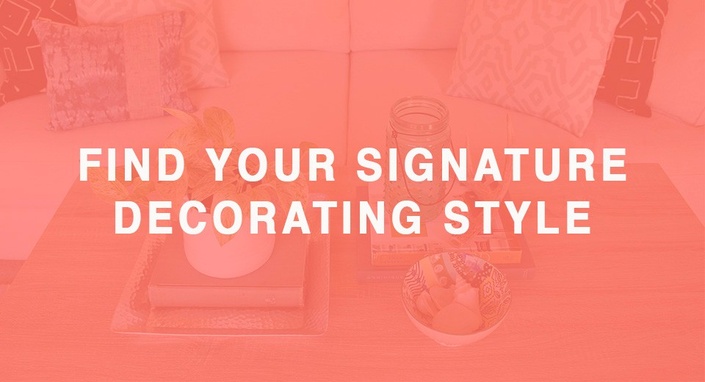 Find Your Signature Decorating Style
A 4-step system to discover your signature style and create your dream home
Does your home look as you always dreamed it would?
Imagine if you could decorate your dream home, know exactly what to buy, and ensure that it looks cohesive and reflects your style, all by yourself.
News flash: You can.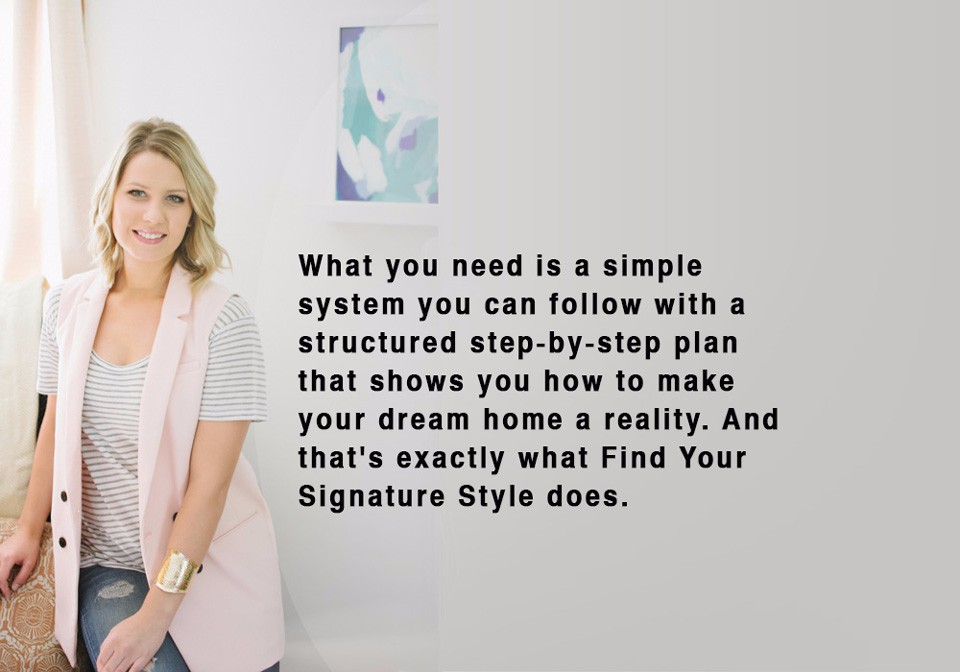 Do any of these sound familiar?
When it comes to decorating your home, you are:

Not sure what your decorating style is or how to choose just one style and incorporate it in your home.
Stuck trying to piece together decor and furniture you have with new items you purchased, but it looks like a mismatched mess because you just aren't sure what looks good together.
Struggling because you're not in love with how your home currently looks and you are unsure what to change.
I want you to take a moment and imagine a world where you...
1. Clearly understand your decorating style and what looks good together. You can walk in a store and know exactly what's your style. You are decisive and stick to decisions.
2. Save time and money decorating because you have a plan and know where to start. You're confident in your decisions and know exactly what to get. You never regret decisions months later or waste money on things you end up not liking.
3. Know how to create your vision and make your dream home a reality. You have the steps to take to decorate any room and ensure you love the results, every time.
4. Come home and feel full of joy because you have an organized, decorated home you're proud of.
Yep. It IS possible.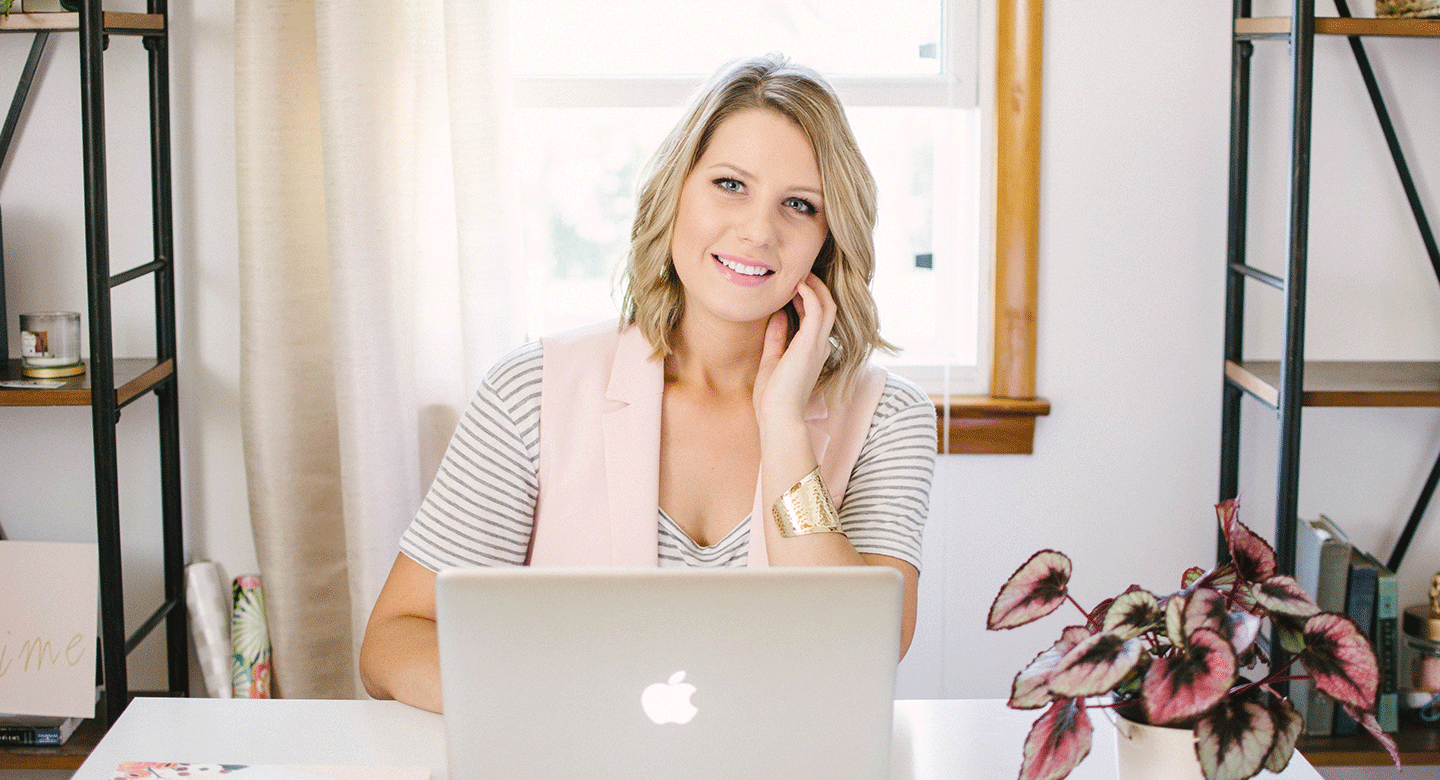 You want to learn how to decorate your home because you:

Want to feel proud of your home and enjoy it with family and friends.
Want to stop stressing about it and finish decorating once and for all.
Need a little help and advice from someone real who has been through the same process and found success creating their dream home after years of getting nowhere.
Or maybe you just love home decor as much as I do and think it'd be fun to learn more about your style and how to apply it to your home.
That's totally cool, too.
If you can relate to anything I mentioned above, you've found yourself in the exact place you need to be right now.

It's meant to be!

Get this – you can achieve ALL this success by simply creating your foundation by uncovering your signature decorating style.
I want to introduce you to my done-for-you solution:
FIND YOUR SIGNATURE DECORATING STYLE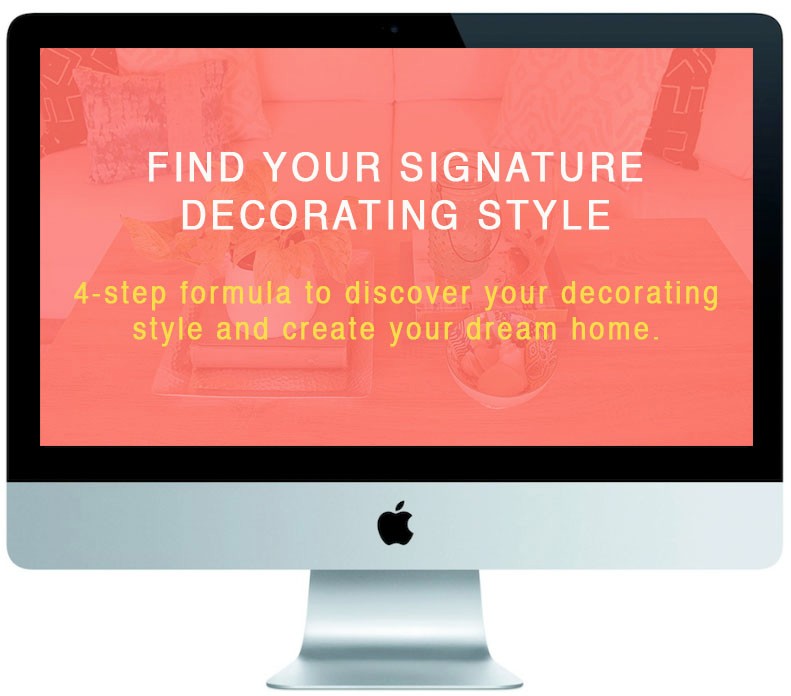 It's a course called Find Your Signature Decorating Style and it teaches you how to design a home you always dreamed of that:
Aligns perfectly with your signature decorating style, ensuring you absolutely LOVE the way it looks and reflects your style.
Fills you with joy every time you walk in the front door.
Feels cohesive and flows from room to room.
Brings family together in a space that you can all enjoy.
This is the same system I used to transform our mismatched, disorganized house where I felt stuck, to a beautifully decorated home I absolutely LOVE.
And the best part? I'll show you how to decorate your home for YOU that fits YOUR style. This isn't a one-size fits all system that makes you choose between just one pre-defined style. It's not cookie cutter. Your style isn't something you find in a store or on Pinterest. I will help you build your own. It's all based on your personal needs, likes, and wants, revealing your very own unique signature decorating style.
Let me take you back to what my blog and business were like BEFORE I discovered my signature decorating style.
Back in 2015 I was struggling big time to decorate our first home.
After several failed attempts of decorating and regret purchases, all I could see were the unfinished projects, disorganization, and honestly, I was tired of trying and failing. I wondered what I was doing wrong.
How do others seem to decorate their homes so beautifully and easily?
As a last ditch effort to create a home I loved, I started researching what interior designers do.
I took a new approach. Experimented with different processes. And what happened?
I figured out what actually matters when decorating and how to get the pretty, cohesive results you envision for your home, every time. And it all came down to one thing...

Finding your Signature Decorating Style.
Once I discovered my own unique signature decorating style and the colors, patterns, and other elements that make up my style, that's when my home was transformed.
Now our home is organized and beautifully decorated, flows cohesively from room to room, reflects my style and feels like home, and fills me with the joy every day when I walk in the front door.
And I saved myself loads of time and money because I made decisions and knew exactly what to buy, and I didn't waste money on mistakes I regretted later.
That's great, but don't most people already have an idea of what their decorating style is?
I wondered the same thing – I know I thought I knew what my style was for the most part before I started decorating.
But the truth is most people know what they like, but they don't know what their decorating style is made up of.
The power lies in your signature decorating style because it is the foundation for all decorating decisions and guides you to the dream home you envision and makes it a reality.
If you can't answer...
what colors, patterns, fabrics, wood tones, and furniture styles combine to make up your decorating style
...then you do NOT know your signature decorating style.
Once you can clearly answer these questions, it will completely transform your home (and life!).
That's exactly what I will help you with in Find Your Signature Decorating Style. I will teach you how to uncover your own unique style and use it to create your custom decorating plan for your home.
You will have a home you love. A set plan and know exactly what to look for in furniture and decor. Ensure everything matches and looks cohesive. Feel confident and happy in your decisions.
Your true style is a unique mix of all the elements you love from a variety of different decorating styles.
Whether you know it or not, your style is already in you somewhere, I'll show you how to reveal it and make it fit you perfectly.
You Will Get...
Lifetime access to all 4 modules

Available 24/7, 100% online

20 video lessons

Instant access to full course

Downloadable supplemental resources

My support the entire way
Plus, you'll get the 15-page actionable course workbook with fun exercises to fill out along the way.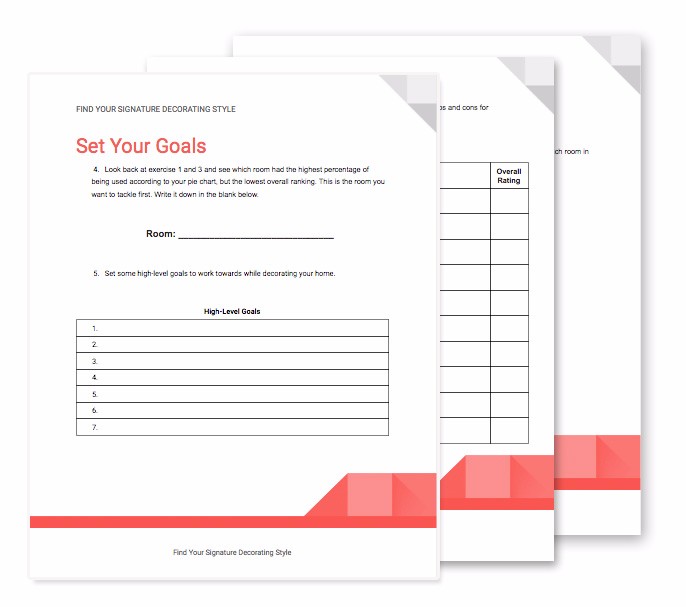 Let's take a look at what you'll learn in each of the 4 modules:
The self-paced online course is organized into four modules of content, each with a number of individual lessons. I'll be delivering the entire course through a series of videos, screencast tutorials, and a 15-page workbook with fun exercises to fill out as you go through each lesson.
Module 1: Discover

This module is all about discovering what's working and what's not in your current home. Before you look for inspiration and dream up your design plan, you must address the areas of your home that causing stress. We will analyze your current lifestyle and how you use your home, identifying the pain points (disorganization, dislike paint color on the wall, etc.) you want to fix. We will dig into why you aren't happy with your home right now, and address the specific things that are triggering it. Then, we'll set specific goals for your home and what you want to accomplish so you have a detailed plan of action to create a home you love.
Module 2: Define

In this module we will define your very own unique signature decorating style. Before you jump into the actual decorating part, you need a strong understanding of your decorating style so you know what to buy to achieve your vision and everything has a consistent look throughout your home. We'll take a deep dive and first look for inspiration you're drawn to and plan out the vision for your home. Then, you will complete a series of fun exercises to uncover your signature decorating style. After completing this module, you will have defined your own unique style, created a color palette, and identifed your style "ingredients" that combine to create your unique decorating style.
Module 3: Decorate
This module teaches you how to use your signature decorating style to help you make design decisions as you decorate your home. We'll cover the entire decorating process from start to finish, including how to set your budget, deciding on a furniture arrangement, to how to choose furniture and decor. You will learn what specific elements to look for while shopping for furniture and decor to ensure it aligns with your signature decorating style you defined and your home's vision. Then, I'll share one of my favorite decorating hacks from the pros that will help you answer the million dollar question, "how do I know what looks good together?" This module is the exact step by step process I use to decorate, no matter what room I'm tackling.
Module 4: Develop

In this module you'll learn how to adapt as your style evolves. It's natural – we are constantly growing and developing so our style is fluid too. But, if you completed the exercises honestly and thoughtfully in module 2 when you uncovered your signature decorating style, your core style ingredients stay true because they are a direct reflection of YOU.
SO WHAT HAPPENS WHEN YOU ENROLL IN THIS COURSE?
Click the teal Enroll button below and fill out your name and email and complete your payment information.

You'll get a confirmation email with your link to access the course instantly 24/7 online.

You can work through the lessons as fast you'd like, and be on your way to creating a home you love.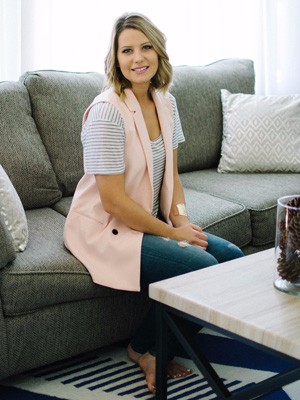 Why I Created This Course
Hey friend! I'm Amanda Risius.
Ever since I was a kid I loved decorating. Only problem was I liked many different decorating styles and I didn't know how to choose just one. When decorating our first home, I felt confused because I didn't know what style to go with and how to mix styles without it feeling cluttered and mismatched. I ended up buying things because they were on sale, not because I loved them. Soon after, I had a random mix of furniture and decor that didn't go together at all. As my home slowly came together, I didn't like the result. It didn't feel like my style or align with my vision. I just wanted a home that I was proud of where I could enjoy it with family and friends, but I wasn't sure how to get there.
I did lots of research and soul-searching and finally came up with a solution. I needed to get clear on my decorating style first and create a detailed design plan.
That's when I created Find Your Signature Decorating Style. If you are in the same position I was, this course will provide you with everything you need to get unstuck so you can finish decorating your dream home and be confident with every decision along the way.
Who is Find Your Signature Decorating Style for?
This course is for you if…
You want to learn how to decorate your home that reflects your style without the stress and overwhelm.
You never know what to get or what looks good together and you want a step-by-step plan that spells it out for you.
You want to have confidence in your decisions and know you're making the right choice instead of worrying about regretting them later.
You're tired of looking at unfinished projects and want to finally enjoy your home.
You want help from a designer but don't want to spend the hefty price.
This course isn't for you if…
You're completely happy with how your home looks right now and have no desire to change it.
You aren't willing to invest your time or money into your home. This course teaches a lot of time-saving and money-saving strategies, but will still require some dedicated effort on your part.
MONEY BACK GUARANTEE
If you go through the course, implement my step-by-step plan, and still don't think it helped give you clarity on your signature decorating style, then you can email me within 30 days of purchase for a full refund. I'm so confident you're going to LOVE my system and see results that I'm offering it to you risk free.
---
You can either keep decorating the way you are now and try to figure it out on your own, making slow progress and hoping you don't make any decorating regrets.
OR...
You can steal my simple system that works to discover your signature decorating style, gives you a step by step plan to follow, and feel confident in your decisions, making progress on your home in the matter of weeks.
What will you choose?
---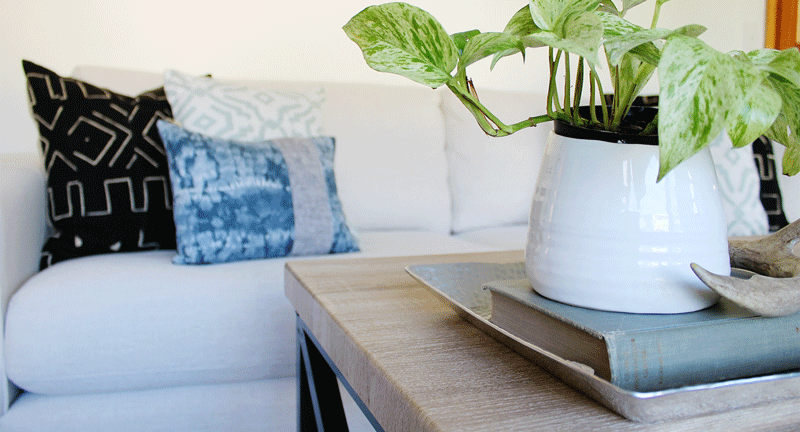 Frequently Asked Questions

Will you show me the exact items to purchase for my home?
No. This course is not me acting as your interior designer and hand-selecting each piece for your home. Instead, you are learning the tools and strategies of designers so you are equipped to decorate your home yourself for a fraction of the cost of hiring a designer.
Will I have to be willing to buy all new stuff for my house?
No. In the course you will define your decorating style and what it consists of. It's up to you to decide if what you currently have fits with your vision for your dream home.
What if my decorating style doesn't exist in your system?
This isn't a cookie cutter style quiz with 4 styles to choose from. This course helps you define your own unique signature style through a series of questions and exercises. No pre-determined styles to choose from here. It's unique to you based on your needs and wants!
How do I know if I should hire an interior designer to help me or buy your course?
My course gives you the tools to decorate your home yourself, so you can tackle any room in your house with confidence. Once you learn my strategies, you can apply them to any room! A designer charges premium prices, plus you have to hire them for each room.
How long do I have access to this course?
Forever! That's right – once you enroll in Find Your Signature Decorating Style, you get lifetime access to the course materials and any new updates or additional videos, worksheets, and more course content I add in the future.
How long does the course take to complete?
The course is self-paced so you can take as much time as you need to go through the lessons. You should be able to finish the course lessons and worksheets in a few weeks if you work on it for 2-3 hours a week.
I don't have a big decorating budget. Will this still help me?
No matter what your budget, if you plan on decorating your home even a little bit, this course will help you tremendously. If you are decorating your home, you NEED to know your signature decorating style. In fact, the system I teach in this course is designed to help you save money in the long run because you aren't wasting it on regret purchases you end up getting rid of later.
Should I wait until I buy a home or move into a more permanent home?
This course will help whether you rent or own. Your signature decorating style typically doesn't drastically change over time, so the sooner you discover it, the better! You can take what you learn and implement it in your current home, and then you'll have a head start down the road.
---
If you want to find your style, know exactly what to buy, and decorate a home you love with confidence, Then find your signature style is the step-by-step plan you need to make it happen, the simple way.
Course Curriculum
WELCOME TO FIND YOUR SIGNATURE DECORATING STYLE!
Available in days
days after you enroll
MODULE 1: Discover
Available in days
days after you enroll